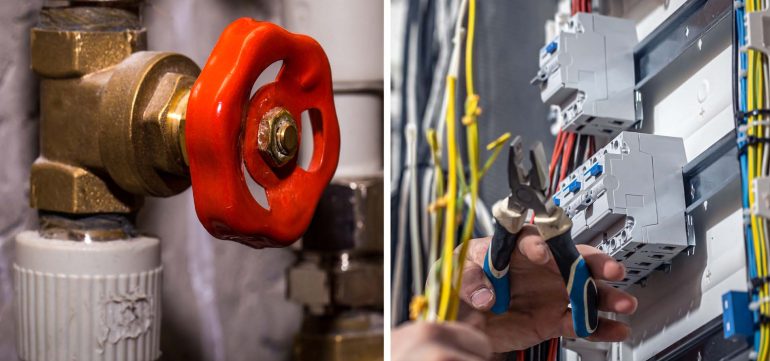 Plumbing
You need to hire a plumber to fix any issues with the pipe system or any of its parts. However, it is preferable to use a certified and qualified service center for this, since only a licensed business can offer a competent plumber with thorough understanding of pipe installation and repair. A plumber from BradFord Technical Services L.L.C can unclog drains and fix broken pipes in addition to installing and repairing pipes.
When pipes in commercial or residential locations need to be installed, repaired, or maintained on a regular basis, our plumbing team offers qualified professionals who are familiar with the drainage system and fixtures as well as valve fitting. A tiny leak that occurs while connecting the water supply might quickly grow into a significant issue. They must therefore take special care to avoid this. However, leaking occurs naturally over time. If these leaks need to be fixed, our professional team is experts at installing pipes, working on drainage systems, and installing fixtures.
Electrical
When installing electrical components in a new home or maintaining existing wiring, an electrical maintenance company is needed. Before working as an electrical contractor, you must complete professional training. All of the electricians in BradFord Technical Services L.L.C are properly trained and educated in all of the abilities necessary to work with Electrical Maintenance Company. It is crucial for skilled electricians to be aware of the many sorts of work related to electrical devices that are involved in their line of work.
It takes a lot of care to install lighting in a new house. A short circuit could occur if the wiring is improper. The electricians at BradFord Technical Services take extra care when wiring. For correct switch and circuit breaker installation, you need also seek the assistance of an electrical maintenance company. Everything from signal devices to the installation of controllers for heating and cooling equipment needs electrician. Calling BradFord Technical Service L.L.C will help you with all your electrical needs.