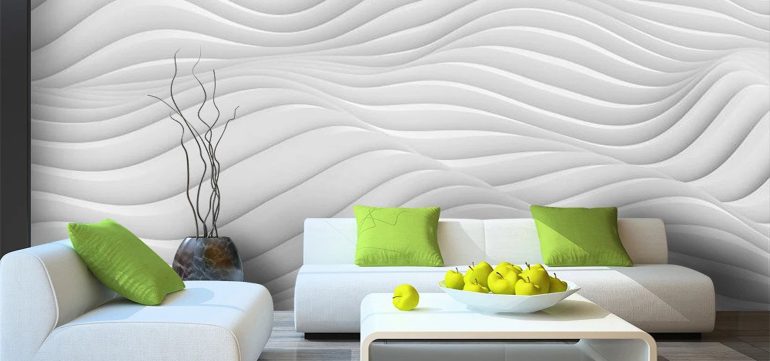 Custom Wallpaper Fitting
Are you looking for wallpaper repair? or are you looking for a new custom wallpaper fitting? For all types of Fitting, Wallpaper Installation, and Wallpaper Fitting Services that are Affordable and Give a Creative Look to Your Home Decor, BradFord Technical Services L.L.C Offers the Best and Quickest Services to our customers. Our prompt services, high-quality goods, reasonable prices, and best-in-class wallpaper designs have helped us build a strong name in Dubai. We offer all types of wallpaper to give your space the outstanding appeal you're hoping for, increase its durability, and enhance the beauty of your walls. We specialize in the installation, fixing, and fitting of carpets, blinds, wallpapers, artificial grass, and other items. Our expert team is the best in all kinds of wallpaper fixing in Dubai and also completes installation on time and effortlessly.
A knowledgeable and trained team of craftsmen is available at BradFord Technical Service L.L.C to fit and install any type of wallpaper fitting. Timely delivery of the best value for money service.
Our business offers installation services on a single call, dedicates its entire time to its customers, and completes the installation of its wallpaper on schedule.
If you're looking for wallpaper that matches your space and your wall, you can choose from a variety of our selections.
We attached wallpaper to an already painted wall and used adhesive and other tools to prepare the space for the wallpaper installation by moving furniture and covering exposed fittings outdoors after cleaning the walls.
The best approach to give your home a distinctively modern, beautiful look is to choose the ideal wallpaper that complements your home's décor. These wallpapers are available in our company throughout Dubai.
You must carefully choose a wallpaper for your projects, such as a hotel, restaurant, or residential space like a villa or an apartment; additionally, our expert team will make suggestions and provide the best ideas for you to choose in accordance with your needs.